Theresa George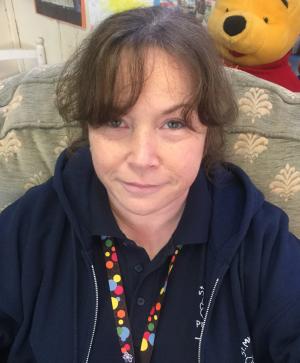 Summary:
Theresa has been a member of our team since January 1997.
More info:
Theresa keeps abreast of changes in legislation and is involved in auditing various areas of the setting to ensure we maintain a fresh and exciting environment.  She is excellent at looking from the childs perspective. Theresa supports the management with her research into the 'Tapestry' analysis tools and offers ideas to implement with observation and planning.
Theresa has a strong quiet demeanor and excellent at promoting confidence and self esteem across the setting. During the COVID 19 lockdown Theresa has been instrumental in promoting families involvement on their 'Online Journals'.
Qualifications
Diploma in Pre-School Practice (Level 3)
Introduction to Pre-School Practice
Paediatric First aid
Creativity workshops
Autism Awareness
Record of Transfer
Birth to Three
A.D.H.D. Awareness programme
Kent Foundation Stage
'Playing with sounds'
Safe Guarding Children
My Unique Story
Sign and Say
Child Protection
Records of Transfer
Playing with Sounds
Safe Guarding - Information Sharing, Data Protection and Consent
Maths Workshop
Prevent Duty Training
Born to move (movement and interaction) for brain development
Emotional Regulation and Managing Behaviour
Designated Safeguarding Lead
Food Safety Hygiene L2
The Linguistic Child Loving Language
Exploring Development Matters
Understanding Sensory Processing Disorder
I CAN early talk boost
Mindfulness Diploma
Creating a effective communication and language enviroment
How to observe and asses childrens learning and progress in the EYFS
Early Years Making Sense of Autism 2023
E-Learning through the COVID-19 Lockdown
Effective Safeguarding Practice (revised 2019)
Characteristics of Effective Teaching and Learning
Infection, Prevention and Control in an Early Years Setting
Speech Language and Communication
Effective use of Early Years Pupil Premium
Introducing Yoga with Young Children
Addressing Behavior in Early Years
Prevent Duty in the Early Years Environment
Providing a Healthy Food Environment in Early Years Settings
Improving Childrens learning Through Play
Implementing the G.D.P.R.