Theresa George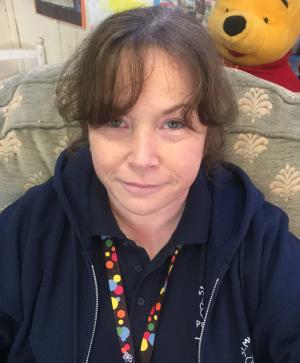 Summary:
Theresa has been a member of our team since January 1997. She brings a wealth of experience. Theresa keeps abreast of changes in legislation and is involved in auditing various areas of the setting to ensure we maintain a fresh and exciting environment.  She is excellent at looking from the childs perspective. Theresa supports the management with her research into the 'Tapestry' analysis tools and offers ideas to implement with observation and planning.
Qualifications:
Diploma in Pre-School Practice (Level 3)
Introduction to Pre-School Practice
Paediatric First aid
Creativity workshops
Autism Awareness
Record of Transfer
Birth to Three
A.D.H.D. Awareness programme
Kent Foundation Stage
'Playing with sounds'
Safe Guarding Children
My Unique Story
Sign and Say
Child Protection
Records of Transfer
Playing with Sounds
Safe Guarding - Information Sharing, Data Protection and Consent
Maths Workshop
Prevent Duty Training
Born to move (movement and interaction) for brain development.
Managing behaviour.